Rent a motorbike in Sapa then explore surrounding villages by yourself will be the most impressive experience in Sapa. But how to rent a motorbike in Sapa? in this post, you will not only find the answer but also get a lot of information.
Most hotels offer motorbikes for rent, please be noted this information not to waste your time searching or renting far away, etc.
Well-known for its beautiful scenery, fresh air, friendly people along with beautiful terraces, Sapa is the favorite destination for many people across the country. For those who are far away, it is not convenient to travel by motorbike to Sapa, but it is to travel in Sapa by rented motorbikes. However, there are many people find themselves in troubles because of not finding a motorbike rental. Here are some tips for renting motorbikes in Sapa.
Some notes when renting a motorbike in Sapa
If you rent a motorbike in Sapa during the peak of the weeks or holidays, you should contact those motorbike rental a few days before your trips to avoid the lack of the vehicles or high prices. Should not rent a bike after arriving in Sapa because it is not sure there are motorbikes available for you to rent.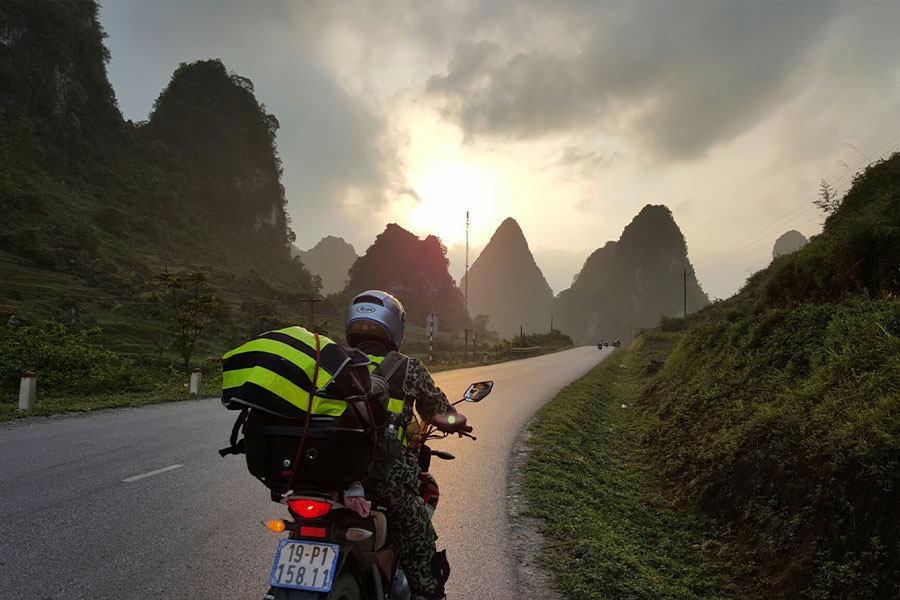 Tip for motorbike rental in Sapa
When negotiating a rental bike and the price you need to ask the owners whether it is permitted to go around Sapa or outside Sapa, to go overnight or not because, for each rental options, the prices will be different. Usually, the time for renting a motorbike in Sapa for one day is from 8 am to 5 pm and petrol, as well as other expenses, are paid by the rentee.
Rent an affordable motorbike in Sapa
Motorbike rental in Sapa varies from 80.000VND – 240.000VND per day (depending on the type of motorbike and the time you rent it). So, based on the price mentioned above that when renting a car you should have an appropriate bargain.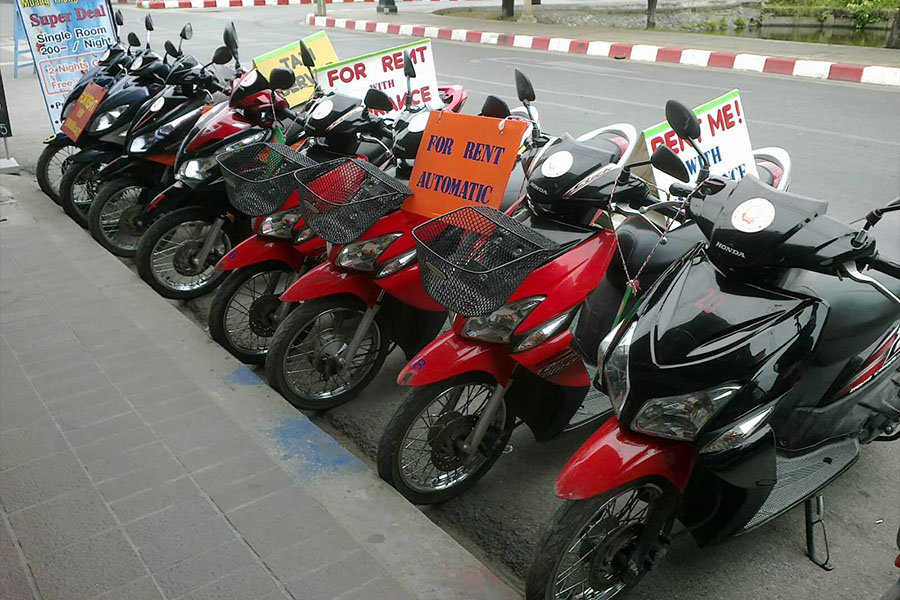 Some tips and instructions on how to rent an affordable motorbike in Sapa:
Please check the front and rear, horn, lights, lock, etc. You should get the number of the bike owner to ask them to get the bike without direct delivery.
Thoroughly check the damage on the bike if available and make an appointment with the bike owners in advance to avoid being penalized.
You should choose later bike generations, the Wave RS is the most popular and easy to use. After renting a car, ask the nearest gas station to refuel, as the petrol station in Sapa usually opens late at 7 am and is quite far away.
In addition, you can rent a bike to go around the village to have a cheap but also very interesting trip.
---
Where to rent a motorbike in Sapa
In Sapa, you have many options to rent a motorbike, but not all are affordable and prestigious. Here are some of the best places to rent a motorbike in Sapa:
Ms. Ly: Motorbike rental to go around SaPa, Y Ty, Bac Ha, Lai Chau. Bike delivery in Lao Cai, but you will have to pay an expense equal to the bus ticket to Lao Cai – Sapa. Contact: 0915 190874.
Lao Cai Tourism Information Center – 02 Fansipan. Sapa district. Lao Cai. Phone: 020 3871975. Contact: 043 994 2811 or +84 935 999 886.
Mr. Tuan: Telephone: 0983 644588.
Mr. Trang: 0935 999886.
Bike rental at Hoang Ha Hotel: Address: 08B Thac Bac Street, Sapa Town, Sapa District, Lao Cai Province. Tel: 0203 872 535; Hotline: 0918 324 535; Fax: 0203 873 466.
Thanh Dat Hotel – Address: Thach Son Street-Ham Rong Street – Sapa Town: Tel: 01234346668. Call: 0973865292.
Mr. Nghia – Contact: 0973865292. Or rent a bike at the address: 21 Thach Son. Sapa district. Lao Cai. Phone: 0983 644588.
Hopefully, the sharing of experience on how to rent motorbikes in Sapa in terms of addresses, quality, and affordability could provide you with the information you need to rent a cheap, high-quality motorbike to ensure safety during the journey to explore Sapa.