About ET-Pumpkin Express Train
The ET-Pumpkin Express Train transfers passengers between Hanoi and Lao Cai (Sapa) and vice versa by an overnight train of 14 compact yet fully equipped cabins featuring air-conditioning, reading lights.
There are 2 kinds of Cabin: 4-berth Cabin and 2-berth Cabin, and passengers can book shared tickets or private cabin (price quote per cabin).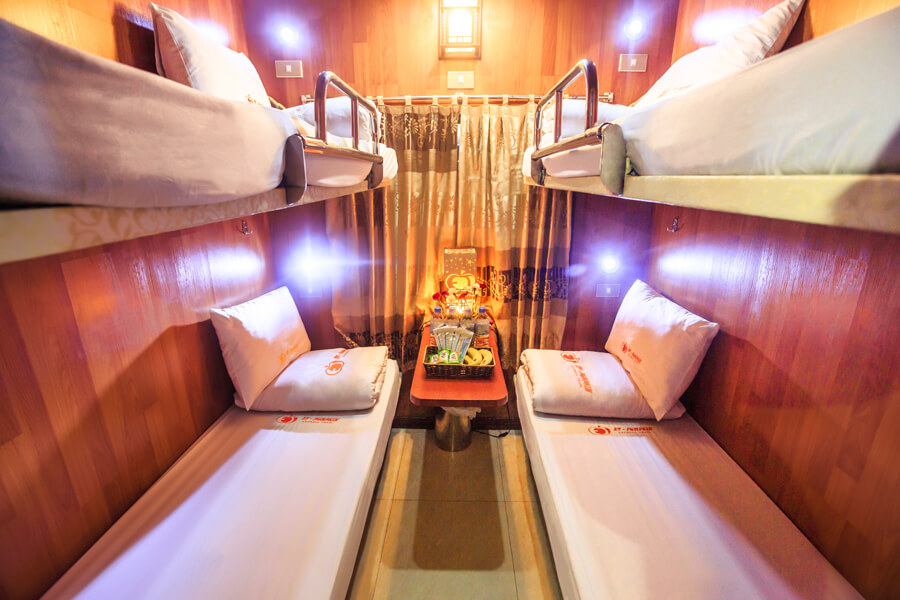 4-berth Cabin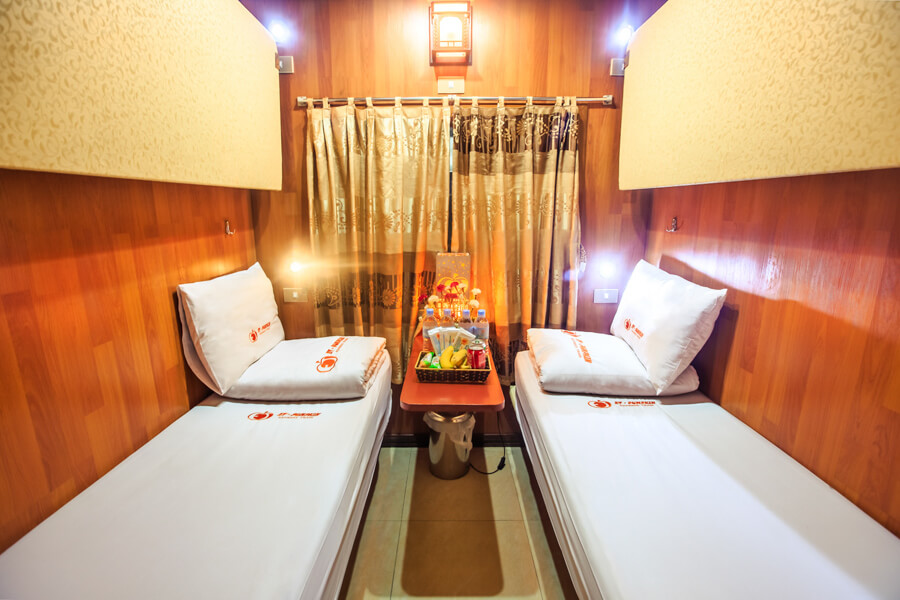 2-berth Cabin
---
Train Itinerary
Lao Cai Station to Hanoi Station (20:50 – 04:45)
20:00: You need to be ready at Lao Cai Train Station for the check-in procedure. Your online ticket would be exchanged for paper tickets at this point.
20:55: Train departs for Hanoi Train Station.
04:45: Arrived at Hanoi Train Station.
---